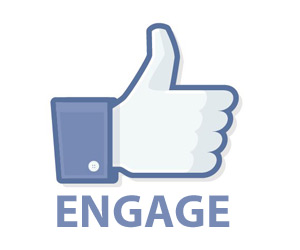 Maybe not all the the 2.300 PhD students at Karolinska Institutet knows that they are officially represented by the Doctoral Student Association (DSA) of Medicinska Föreningen.
This section has the legal mandate to represent doctoral students in front of KI, and allocates members to the numerous Karolinska Working Groups.
KI has 28 working group, which are are essentially the action point of Karolinska, where decisions are taken and advises are given to higher heads of the institute, from doctoral education to the work environment.
The Association has recently renewed its board and nominated new representatives for the different working groups at Karolinska Institutet. As I recently attended one of DSA meetings, I got my hands on a list of the 28 working groups and my impression was that there seems to be a group for essentially everything.
Among my favorite you find the "Research, development and education committee" co-existing with the "Committee for Research and Development" [Find the difference]; the "The Strategy Group for Equality" and "The strategy group for Diversity".
In the list there is even a "KIRT committee" that has a "?" under the legend "Main Objective", which I find very cute.
Don't get me wrong. I have no reason to doubt the importance of all these groups. Karolinska appears to me a very good place where the voice of people matters. And the one of students even more. Quite an effort is made to ensure that everyone, from administrators to students, are involved in the delicate task to help KI to grow bigger. Every idea are greatly valued, as my personal experience has tough me.
This is al great. But sitting at that meeting I suddenly realized that all those Working Groups remains for Swedish Speakers only.
Those of you who follow this blog, know what I am going to complain about.
Essentially nothing has been done to overcome that unpleasant "not of interest for non-swedish speakers" email that dropped in the mailbox of more then 2.000 students two years ago. At that time, MF was inviting PhD students to candidate themselves for Working Groups in KI, but as those groups were speaking swedish exclusively, there was no reason to make an english invitation. #epicfail.
Some international students and I complained for the situation, which somehow landed on the desk of the Dean for Doctoral Education (Anders Gustafsson).
Prof. Gustafsson confirmed to us that
"there are no specific rules that excludes non-Swedish speaking students in the working groups"
and promised to initiate a discussion within the student body about this.
Well, for what I could see, the discussion within the student body was there, and was primarily composed by nodding heads that felt sorry for a situation that has not been solved.
Questioned about the reluctancy of Karolinska to take action, members of DSA has pointed to the fact that many working groups are literally "entangled" with swedish bureaucracy, at a level that it is required to be swedish speakers to make a contribution.
Some members have even reported the experience of non-swedish speakers trying to google-translate meeting minutes to keep up with the discussions.
With no doubts, Medicinska Föreningen has improved so radically towards non-English speakers in the last 2 years, that it has surpassed the institute it serves.
Regardless the cons on this matter, there is a list of simple measurements that KI could adopt to internationalize more its working groups:
those groups that don't feel like any necessity to restrict their conversation in swedish, should declare that in their constitution, and be labeled as "english friendly";
When possible, working groups should grind their official documents into a english summary so that other members can keep up. If you write in a good swedish, Google Translate would do most of the work;
Working groups could organize English-speaking meetings less regularly then the regular ones, where the focus in more on getting the ideas in place – rather that handling documents and papers.
At last, I have been engage in numerous boards/groups in Karolinska, from the students union to teachers meetings to conferences. Even though sometimes I had to stand the laugh of colleagues about my inability – and probably laziness – into the swedish language, everyone could touch with their hands the profit of my English-restricted engagement.
Loos out the English battle means fail to make KI performs at the very best.
Minutes by minutes.